Hunter was born in 2013 and is wheelchair bound. He was diagnosed at 2 years old with an extremely rare genetic mutation called Gould Syndrome. This mutation affects collagen production in the body and causes blood vessels to become fragile which caused him to suffer a stroke in-utero. The global brain damage from the stroke leaves Hunter with a severe form of intractable Epilepsy, Quadriplegic Cerebral Palsy and many other difficult to manage symptoms due to the Gould Syndrome. Very little is known about this disease and there is no cure or treatment as of yet.
This Little Braveheart was born at 38 weeks and immediately filled his family's life with an incomparable love. He only weighed 2.25kgs but was a little fighter from the start. At 3 months old he was hospitalised with his first seizure and was started on anti-epileptic medication. Since then he has endured multiple hospitalisations with life threatening apnoeic episodes. At 6 months old he was diagnosed with Cerebral Palsy as well as the devastating diagnosis of Infantile Spasms. Infantile Spasms is one of the most devastating forms of childhood epilepsies and is seen as a medical emergency. This resulted in further damage to his already injured brain.
His parents and medical teams have tried almost 50 different medications to control his epilepsy with no success and a huge amount of intolerable side effects. Hunter too has endured many diagnostic and therapeutic interventions, surgeries and has endured more in his short life than most do in two or three life times.
Hunter is developmentally far behind, requires 24/7 care and help with every aspect of life yet he never ceases to give those around him an endless amount of hope with his fighting spirit, incredible bravery, smiling through the hardest times and a radiant zest for life. He is an inspiration and a shining blessing through it all. A true, real life HERO who's story has touched many around the globe! At 6 years old Hunter cannot sit, has weak tone in his trunk and neck, cannot crawl or walk, cannot feed himself or interact with the world around him without help but is his parents Everything!
Hunter inspires those close to him to believe in faith, hope and above all else - LOVE!
They believe in doing their best to help Hunter reach his full potential through a number of different therapies: Physio, Anat Baniel Method, Speech Therapy, Movement Lessons, Hippotherapy, Stem Cell Therapy, Mild Hyperbaric Oxygen Therapy, Natural Medicine and other alternative practitioners are some of the interventions that benefit his development. Hunter has inspired many with his amazing spirit and bravery and he has crept deep into the heart of so many near and far. He is a blessed little boy and as it is said "it takes a village to raise these children" and with your help and through prayer we believe this Little Braveheart will fly high.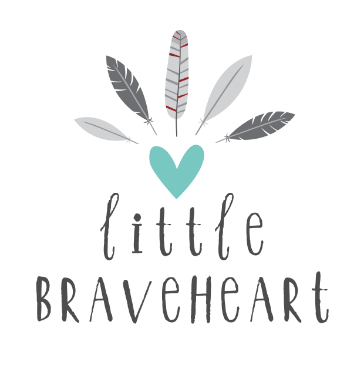 Please follow Hunters story on Facebook
Like and share to bring awareness