Cannabis For PTSD Studies Make Progress In Israel
While conducting clinical trials with marijuana is next to impossible in many Western countries, researchers in Israel are enjoying success.
Oct 22, 2015
Health
Israel is one of the few countries that have legalized medical marijuana. Today, the country's medical marijuana program includes 12,000 patients, up from less than 2,000 in 2008.
The secret to its growth seems to be research involving actual cannabis users, which is cutting-edge compared to most parts of the world. In the past year, researchers in Israel have published studies confirming the effectiveness of marijuana in treating Crohn's and Parkinson's disease.
This has made Israel a key location for international groups such as California-based Multidisciplinary Association for Psychedelic Studies (MAPS). While the organization's interests span various psychedelic substances – including MDMA and mushrooms – MAPS' work on marijuana inspires hope in the many who believe in its potential to treat post-traumatic stress disorder (PTSD).
One of these persons is Mimi Peleg – a clinical research associate with MAPS who worked on a study involving the use of cannabis as a treatment for 30 Israeli combat veterans. The study is currently being reviewed for publication, but showed "promising" results, Peleg told SALON in a recent interview.
We took 30 combat veterans with treatment-resistant PTSD and gave them cannabis over time, and did testing before, during and after.
Outside of research, Peleg also serves as the Director of Large Scale Training at the Medical Cannabis Distribution Center (MECHKAR) – a licensed marijuana supplier that serves thousands of patients from Israel's Abarbanel Hospital.
She says despite the red tape involved with becoming a marijuana patient, there are currently about 200 patients in Israel approved to use cannabis for PTSD. And that number is on the rise.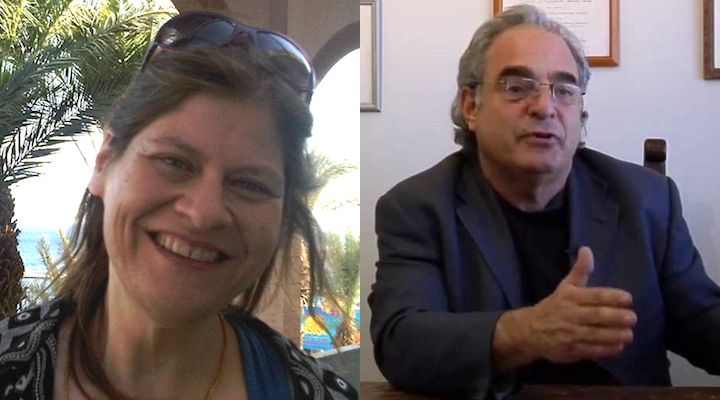 Peleg's efforts have been supported by Dr. Allan Frankel – a Los Angeles-based practitioner and a researcher at Tel Aviv University who advocates the use of cannabis for PTSD. Writing in a blog post for Tikkun Daily, Peleg described Dr. Frankel's work involving the use of cannabis for a dozen war veterans with PTSD.
Dr. Frankel found cannabis helped his patients sleep better, made their memories less painful, and vastly improved their quality of life. But so far, scientific validity is lacking and more needs to be done before cannabis can be widely accepted among the medical community.
In May, the Israeli Ministry of Health gave Dr. Frankel the go-ahead to run clinical trials in Israel using CBD-rich marijuana. Along with Principal Investigator Dr. Yehuda Baruch, the study – which is in the process of being designed – will evaluate the effects of cannabis on traumatic memories, anxiety, sleep and general mood.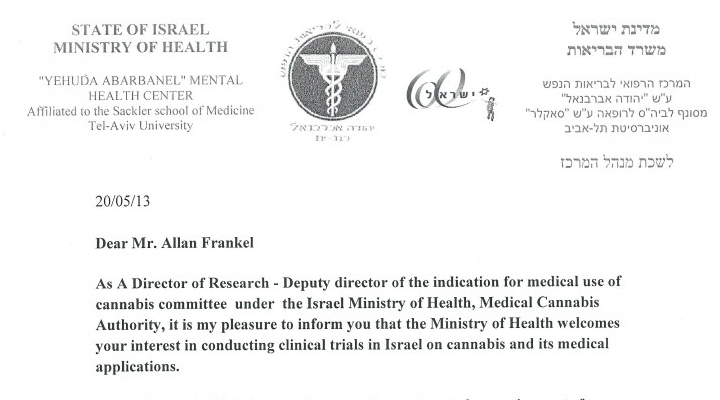 While research from the U.S. adds support to the use of marijuana as a PTSD therapy, studies involving human patients have been limited to compounds isolated from the plant. Researchers, including Dr. Sue Sisley of MAPS, who have sought approval from the federal cannabis to use whole cannabis have struggled for years.
But in Israel, funding for marijuana research comes directly from the Ministry of Health as well as private donations. And the growing number of patients and doctors who have turned to medical marijuana couldn't be more thankful.